"Their Internet system of shared files, reminders and oversight was very effective and...when I became ill during the Campaign process, KEPHA handled things by filling in newsletters and other materials with trusted resources that fit us wonderfully well." 
Gregory Waldrop, Pastor
Fountain Avenue United Methodist Church
refresh the page to read more KEPHA talk
Success Stories...
"The secret to our success? We understand that customers are not just customers, they are partners...that's why so many keep coming back to KEPHA!"
Mark Duncan President - Kepha Resources
Here are just a few of our success stories...
please refresh the page to view other stories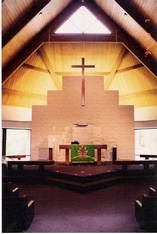 HOPE LUTHERAN CHURCH
Friendswood, TX
NEED
- 2003 new Education Building and Spring 2007 for Family Life Center
New Visitor
In 2007 KEPHA also provided a special revision of their video to be used with New Visitors to the church.
view the Hope Lutheran - New Visitor video
please refresh the page to view other stories